In many petrol stations we can read "Minimum delivery 5 liters".
Is it ok?
The context
Who has not already seen a mention Minimum delivery 5 liters On the fuel pumps?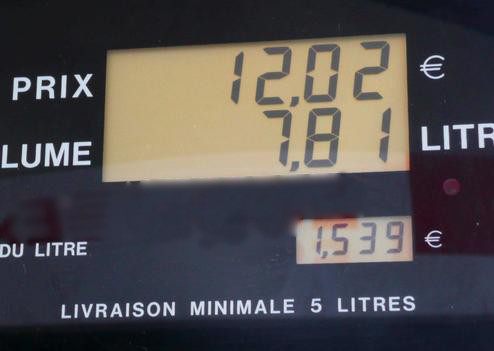 If in practice, this restriction does not bother us too much (except some scooters, it seems), it is legitimate to ask us if this measure is legal?
The ban on tied selling
The principle
TheArticle L122-1 of the Consumer Code has:
It's forbidden to deny a consumer the sale of a product or the provision of a service, except for a legitimate reason, and to subordinate the sale of a product to the purchase of an imposed quantity or the concurrent purchase of another product or service and to make the provision of a service subject to that of another service or the purchase of a product where such unfair commercial practice within the meaning of Article L. 120-1.
This article applies to the activities mentioned inArticle L113-2 of the Consumer Code, that is, in particular, to all production, distribution and service activities.
Is there an exemption for petrol sales?
To my knowledge, there are no exemptions for service stations!
Therefore, the fact of making the purchase of gasoline to a predetermined quantity seems very abusive.
"Unless there is legitimate reason"?
It is possible to read on the Internet that the prohibition mentioned above (ie subordination of the sale to an imposed quantity) could be limited in the event of a " legitimate reason ».
In fact, I think this is wrong (and the Court of Appeal of Versailles seems to go in the same direction, Court of Appeal of Versailles, January 30, 2014, file no.13 / 00036).
Indeed, the position of the phrase " except legitimate reason " of the'Article L122-1 of the Consumer Code is located before the conjunction " and And thus seems to apply only to the refusal of sale.
Sanction
TheArticle R121-13 of the Consumer Code 2 °, makes the refusal of sale (or conditional subordination) a contravention punishable by a fine of 5th class, that is to say a maximum of 1 500 euros (3 000 euros in case of recidivism ) (Article 131-13 of the Penal Code).